Our windows are built to resist the heat and cold, offering four-season comfort. This not only keeps you comfortable, but also saves you money through energy savings. Need proof? We meet or exceed the current standards for ENERGY STAR® Version 6.0 requirements in all 50 states and can exceed requirements for the Northern Zone, by up to 48% with select glass packages. Below are four common ratings that are provided for windows certified by the National Fenestration Rating Council (NFRC).
U-Factor – A measure of the rate of heat flow through a window. A lower U-Factor indicates a higher performing window that can help reduce heating and cooling costs.
Solar Heat Gain Coefficient (SHGC) – The amount of solar radiation allowed to pass through a window. The lower the number, the less solar heat gain and UV rays the window permits to enter.
Visible Light Transmittance (VT) – Ranging from 0 – 1, visible transmittance is a measure of how much light passes through the window. The higher the number the more light can pass through.
Condensation Rating (CR) – CR measures how well a window resists the formation of condensation on the inside surface. CR is expressed as a number between 1 – 100.The higher the number, the better a product is able to resist condensation.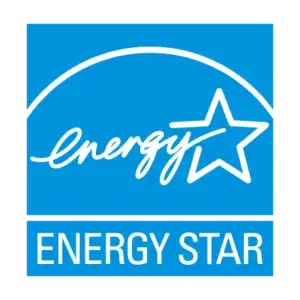 Energy Efficient Glass Ratings
| | | | | |
| --- | --- | --- | --- | --- |
| NFRC Ratings | U-Factor | SHGC | VT | CR |
| Energy Miser 2-IS | .22 | .24 | .38 | 53 |
| Energy Miser 2 | .25 | .24 | .40 | 64 |
| Energy Miser IS | .26 | .26 | .50 | 41 |
| Energy Miser | .30 | .27 | .51 | 52 |
| Clear (No LowE) | .49 | .59 | .61 | 38 |
*Air Infiltration ratings are ≤ 0.3 US (≤ 1.5 Metric) or better for all Window Source Windows.
Energy Miser glass options keep you warmer in the winter and cooler in the summer.

All Energy Miser Options Are UV Resistant
Harmful UV rays can do more damage to your home than you might think. For example, if you don't use the proper precautions on your windows, these rays can fade valuable items you have inside your home. Our UV resistant windows can act as a sunscreen for your house, blocking damaging ultraviolet rays without noticeably reducing the light coming inside. The Low-E coating options on our windows increase window performance and help to significantly reduce fading and sun damage to your furnishings, carpets and floor, so they stay colorful and beautiful. All of these energy saving features will save you money!
Call The Window Source Today For A Free Estimate!
See What Our Customers Are Saying About Us
Very happy with these folks. Didn't stop all day, polite, cleaned up after themselves and the windows are great.  Exactly what I was looking for.  Will use them again.
Deborah Stebenne
The company replaced all 24 windows in our home last week. From the initial appointment for the estimate, to the completed project, everything went very smoothly. The workmen were on time and did an excellent job during the three days that it took to complete the work. The first day it rained and thundered and they worked from inside my home. Everyone was polite and friendly and answered all our questions about the windows. When the job was done they cleaned everything up and did not leave any debris behind. A special shout out to Kevin and Ryan, top notch professionals all the way. We could not be happier with our new windows. Would highly recommend for the price, value, and quality of workmanship.
Lynne Cains
Great customer service. Owner is present during installations or at least swings by to ensure installation is done correctly. Attentive with any issues that arise and are always on time. The prices are also excellent in comparison to other companies with excellent quality windows. I'd recommend this company to anybody. I've used them in the past to install 8 new windows in my house and I plan on using them again to replace more windows in the near future. Thank you for the great work, customer service, and high quality product.
Shawn Petrucci
We definitely needed to replace our windows.  We shopped around, compared quality and prices of several companies. After a very informative presentation by Wayne from The Window Source RI,  we did not hesitate to place a deposit. This is a company with high quality windows and reasonable pricing.  Our windows were installed a week ago.  We could not be happier.  The Installation crew was very professional and clean up was A+.  And, we were assured if we had a problem or concern, it would be addressed promptly.  Highly recommend!
Suesz Tot
The Window Source installed a gorgeous garden window for me. I can't say enough about how pleased I am with the project. The installation was completed by the owner's son and another young gentleman. They arrived right on time as promised, and they were conscientious and meticulous in their work. I was especially impressed that Rich, the owner, came out himself to inspect the job. The window is good quality, and the workmanship was first rate. My thanks to all for a superb job!
Kathy Charest